Digital Radio Access System (DRAS)
The Digital Radio Access System (DRAS) combines the functionality of a 12 ensembles DAB+, 32 channel FM voice break-in/repeater system with a TETRA, TETRAPOL and general-purpose radio repeater. Additionally, DRAS integrates the optical fiber distribution for dual tunnel tube master/remote systems in a single device.
Benefits & Highlights of our Solution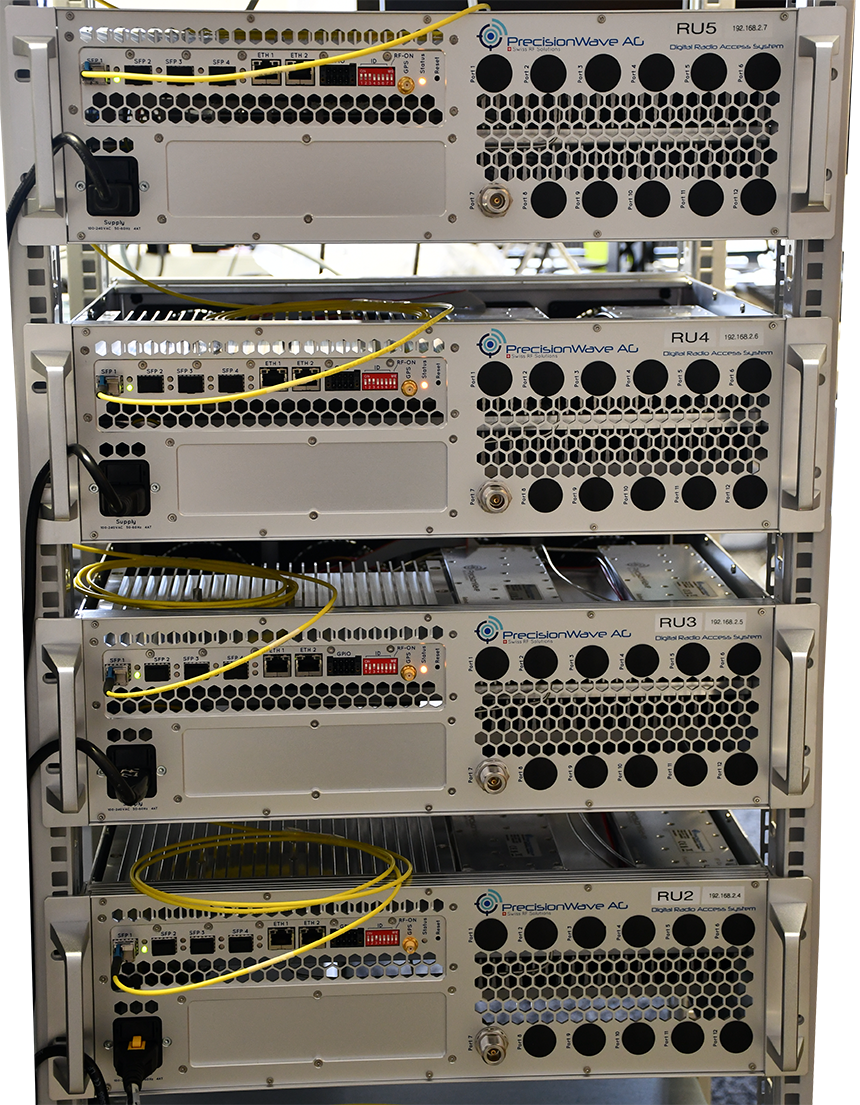 Fully digital repeater solution with CPRI-based data link between master units and repeater units


Up to 4 RF outputs and up to four RF inputs per device


Up to 16 optical CPRI links per device


12 DAB+ and 32 FM Break-in modulators & repeater


4 Tetra/Tetrapol/Generic repeater


Dynamically configurable multi-zone operations


Sub-band filters, automatic gain control and voice break-in in one device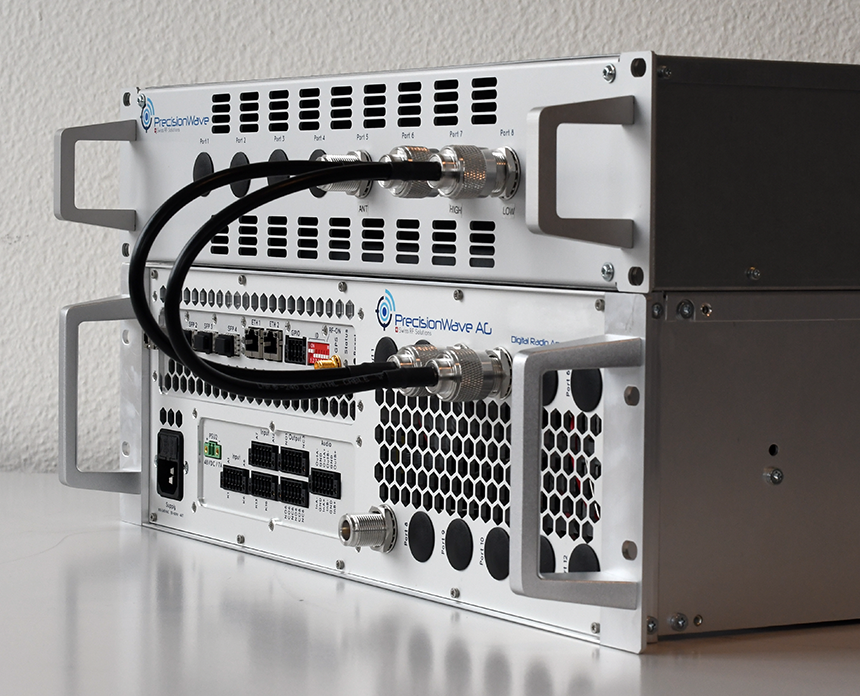 Efficient power amplifiers with 1-4W RF output power per band


One unit can feed two tubes individually


Integrated or external coupling unit


Much better noise figure in comparison with any analog RF optical fiber link


Channel selective repeater for 12 Tetra/Tetrapol/Generic repeater, 32 FM and 12 DAB channels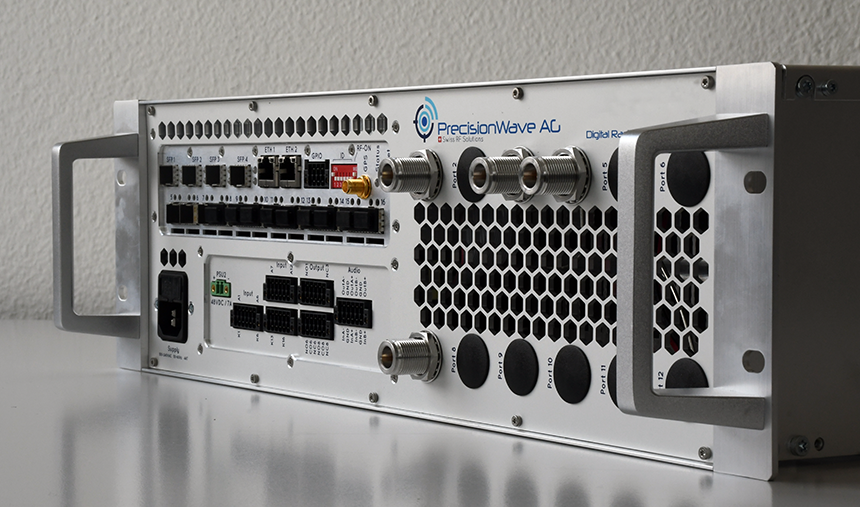 Multizone with two break-in audio groups + repeater signal


Available in a 19'-rack 3U or IP54-housing


Power supply 100-240VAC or 48VDC 200-300W


Feature licensing model for best feature scaling and future upgrades
Product description
Our Digital Radio Access System (DRAS). helps you distributing all RF signals to any zone.
Each of up to four RF receiving modules capture up to 70 MHz bandwidth, fed into the digital signal processing unit, with channel selective repeater and break-in functionality. Four RF outputs allow the feeding of power amplifiers per band and zone. Finally, up to 16 bidirectional optical CPRI interfaces connect all master and remote units in daisy-chain, star or redundant topologies.
System scalability is achieved through a licensing model unlocking the desired number of RX inputs, TX outputs, optical links, processor power and DSP features (e.g. Break-in for FM or DAB+, customer-specific IP cores).

You pay what you need, nothing more!
DRAS in the Master Unit
In the downlink direction, up to four individual radio resources are processed and routed with configurable service-specific sub-band filtering and automatic gain control.
For FM and DAB+ services, Voice Break-in modulator resources are available for multi-zone emergency messaging with two simultaneously useable audio groups.
Each digitized radio resource can be individually mapped to any remote DRAS TX.
In uplink direction, each same radio resources are combined to one stream that is then converted to analog RF outputs. Analog combiners are no longer necessary.
DRAS in the Remote Unit
Each DRAS in the remote unit is connected with an optical CPRI interface to a DRAS device in the master unit.
Downlink radio streams are digitally mapped to the desired TX channels and then converted to analog RF signals.
For redundant systems where link failures are to be prevented, a resource remapping to a still available radio resource of a second master unit is supported.
In the uplink direction, up to four individual analog RX signals are digitized and processed by a DSP. Each radio resource is then mapped to DRAS TX outputs in the master unit.
Each analog RF input may be used as a spectrum monitor and for distance to fault cable analysis instead of a radio uplink channel. This feature enables physical radio spectrum and cable monitoring.
GPIO, analog inputs and a transparent Ethernet interface to the master unit enables connectivity and low-level supervision of external third-party devices in the repeater.