Radar Systems
Simple, yet powerful - Software Defined Radar
PrecisionWave and Radars
It started with a simple FMCW radar for counting birds in the sky up to a height of 1 km. We have since evolved and offer customized radar solutions based on our modular software-defined Radio (SDR) hardware with a highly versatile radar processing realtime DSP engine.
We took our SDR and coined the name of our radar platform Software Defined Radar.
Options
We have sucessfully developed several radar frontends for our embedded SDR platform. Currently, we can offer a selection of wideband IQ daughterboards (1x1 wideband), highly integrated FMCW- and LO-mixers modules, High-stability and low-noise local oscillators.
FMCW and Arbitrary Waveform Radars

TX frequency range: 8200-9600 MHz and 9200-10600 MHz
TX Output power: 33 dBm
TX waveforms loadable from linux user space
Chirp bandwidths up to 160 MHz
RX baseband streaming interface implemented with open-source API "libiio"
RX direction of arrival estimation
FPGA coprocessors for range-doppler post-processing
Real-time adaptation of radar parameters such as PRF, chirp interleave mode, carrier etc.
Multi-device synchronization with GPS
Hardware Insights
Examples of some of our specialized 8.2-9.6 GHz SDR frontend boards that are used for a drone radar.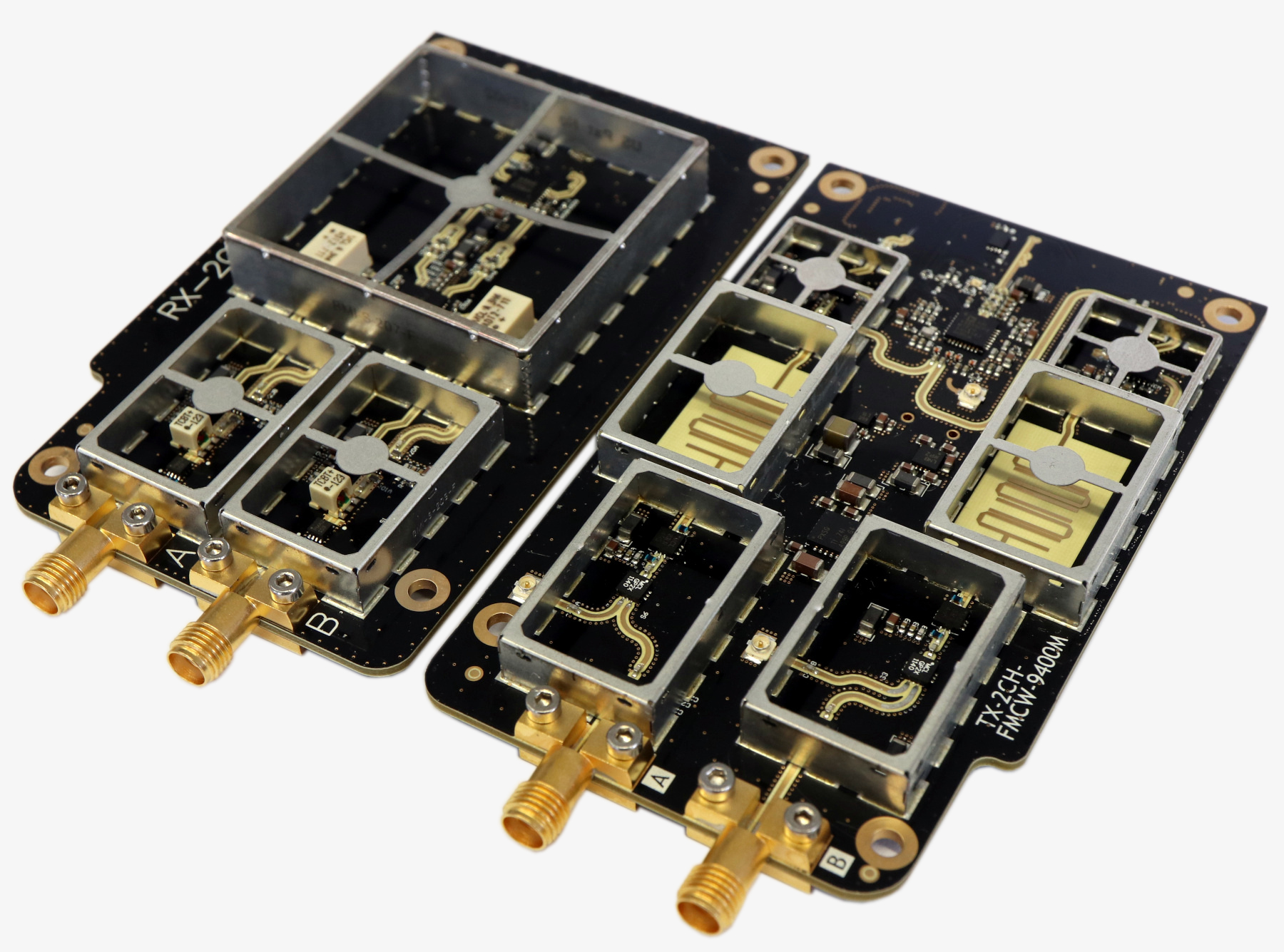 Tx and Rx frontends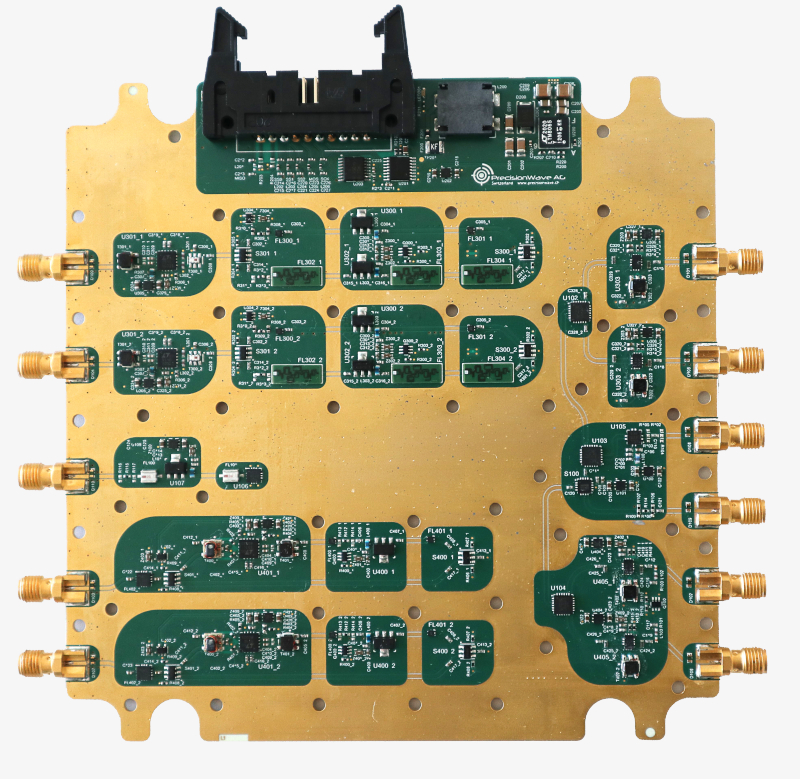 X-Band FMCW and double heterodyne mixer board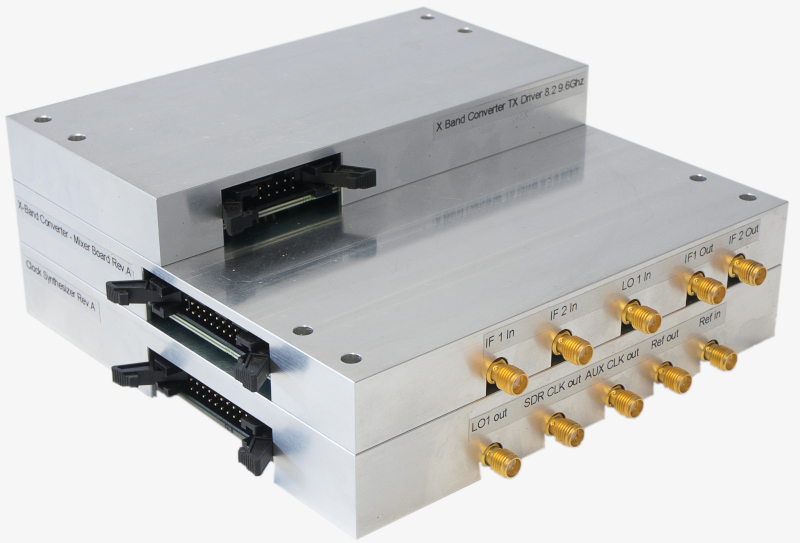 Modular X-band radar frontend hardware
Success Story - miniCODIR
miniCODIR is a programmable Software Defined Radar (SDR) in the X-band for various applications like drone or bird tracking, perimeter intrusion detection, and scientific purposes. Chirp bandwidths up to 150 MHz and the capability for generating arbitrary chirps enable maximum versatility.
Radar data post-processing may be performed by a co-processor on the SDR itself, with enough power for most customer-specific applications. Alternatively, data streaming to a post-processor is supported out-of-the-box.
We selected a well-established and open-source driven API called "libIIO" for data streaming and radar parameter configuration. libIIO is widely used and supported by the most popular signal processing software.
miniCODIR was developed in collaboration with armasuisse Science and Technology (S+T) as a part of a scientific project. All rights of miniCODIR are held by our partner.
FMCW Mode
A signal generator in the FPGA generates chirp signals with real-time adaptable radar parameters such as pulse repetition frequency, chirp-interleave mode, chirp bandwidths, and sweep times. The received echo signal is mixed down by direct conversion with a time-delayed reference chirp.
Arbitrary TRX Mode
A signal generator in the FPGA is capable of generating arbitrary signals such as noise signals or non-linear modulated chirp signals with up to 80 MHz bandwidth. TX waveforms are loadable from the Linux user space. Received echo signals are processed with a double-heterodyne receiver optimized for maximum dynamic range and excellent receiver noise figure.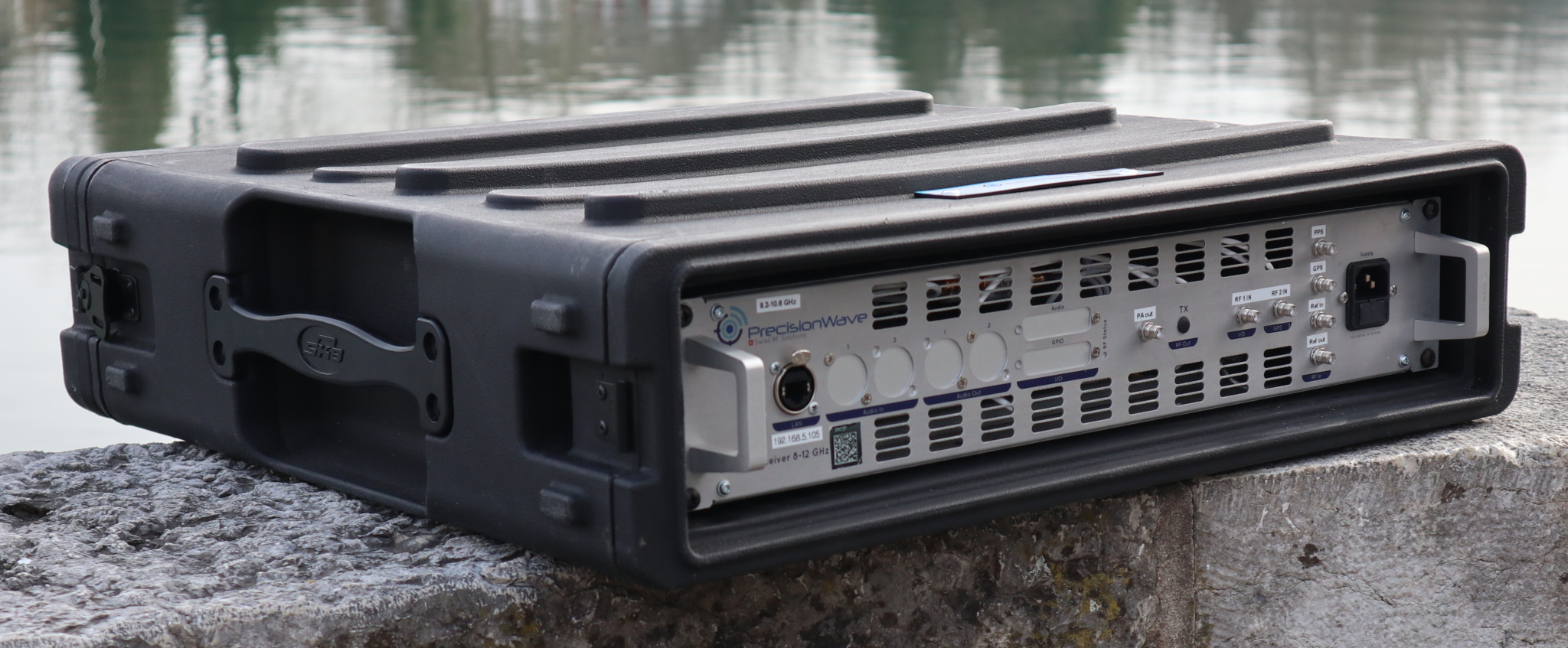 A transportable, ruggedized system: it perfectly fits your next field study.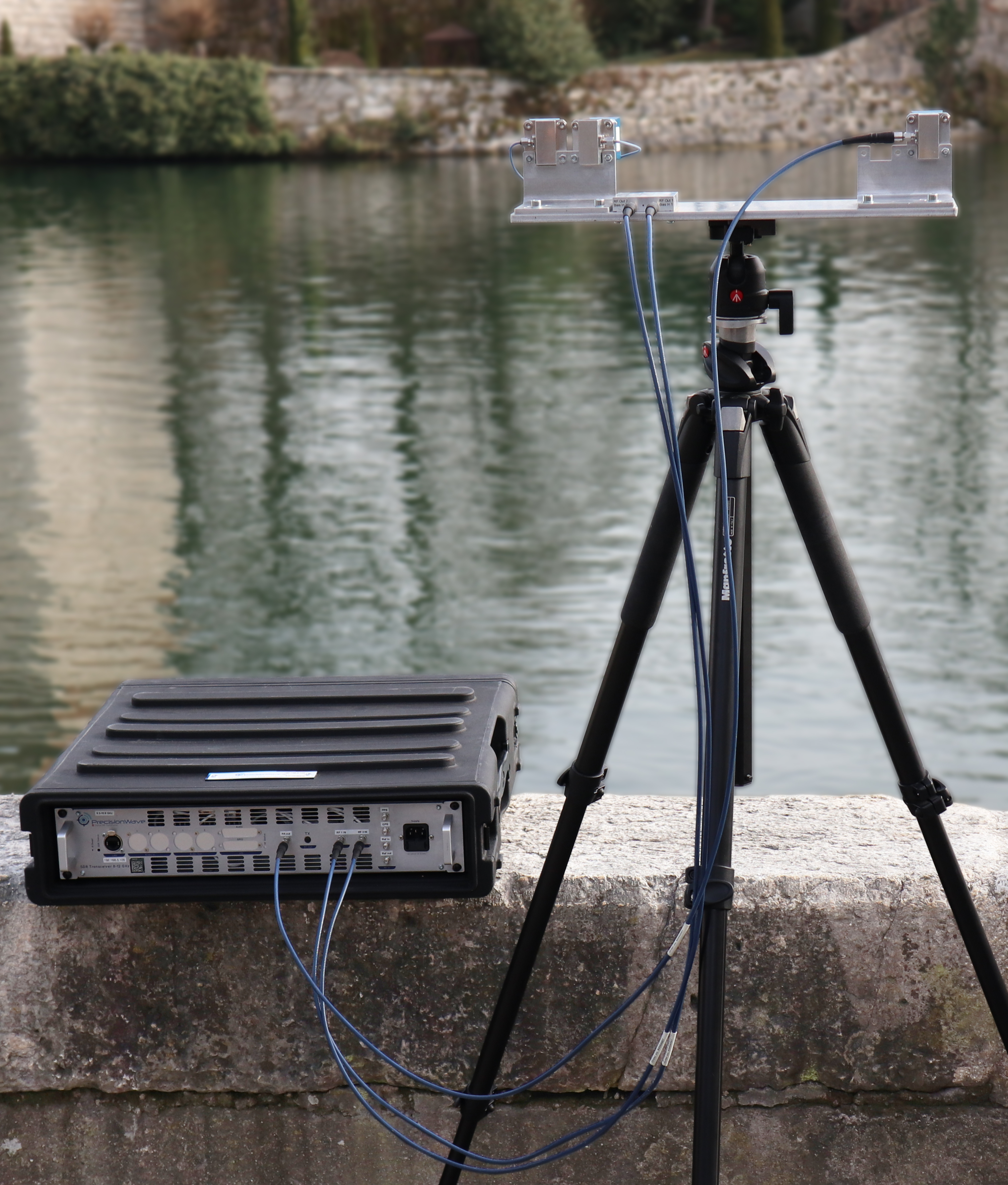 Lightweight design meets maximum performance.
More information